There's something about sex in the great outdoors that feels taboo and totally natural at the same time, which might be why camping sex is a such a big turn-on for so many nature lovers.
"Camping sex can be fun for couples because it's a change of scenery and takes you out of your comfort zone," says Jennifer Berman, MD, author of For Women Only: A Revolutionary Guide To Reclaiming Your Sex Life."The fresh air, flowers, and sounds of the trees and wildlife can enhance the experience and add to the excitement, since it's not the normal bedroom or shower sex."
"The fresh air, flowers, and sounds of the trees and wildlife can enhance the experience."
That sounds lovely, but let's be real: There are certainly some pitfalls that come with outdoor sex. )I mean, bugs and rocks do not add to the ambiance.)
Luckily, with a little preparation and a few pro tips, camping sex can be comfortable and fun. Here's how to set up your next outdoor adventure for some of the best sex of your life.
1. Choose your tent location wisely.
When it comes to tent sex, not all campsites are created equal.
Scout out the campground online before you arrive, and if you can, reserve a spot that seems secluded, such as on an edge or corner of the grounds. You want to be far away from any playgrounds or common areas, where families with children are more likely to pitch their tents.
When you arrive at your site, look for a flat, grassy area that's free of roots and rocks—feel around with your hands before you set up your tent, since they can be hidden in brush. Comfort is key here, notes Dr. Berman, more so than when you're just looking for a place to crash.
2. Pack gear for max comfort and cushion.
Speaking of comfort, when sex is on the menu, you'll want to pack more gear than you normally do.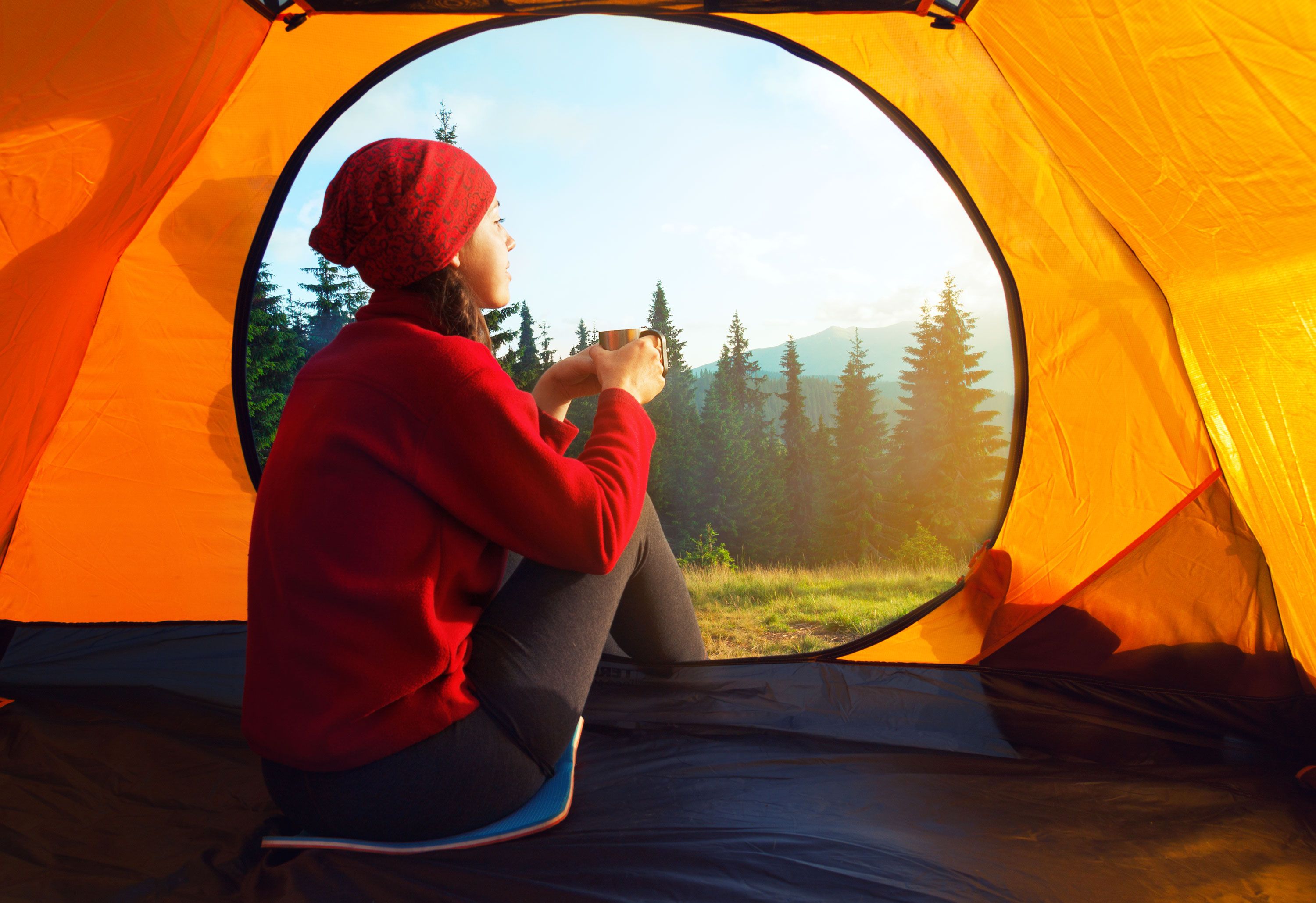 At the bare minimum, bring pads or yoga mats to put under your sleeping bags, and consider sheets or liners for inside or on top of your sleeping bags. The materials used to make sleeping bags usually don't breathe (they're meant to hold in heat), and you don't want to have to fall asleep inside a super-sweaty sleeping bag post-romp.
If you really want to ball out, pack an air mattress, along with extra pillows, a soft blanket to cuddle in after, and splurge on a two-person sleeping bag so you never have to stop spooning.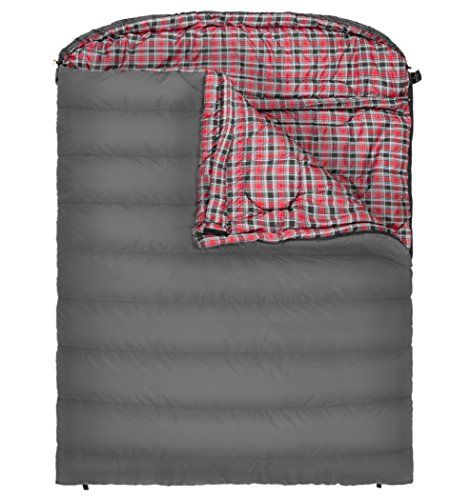 3. Don't forget condoms.
This should go without saying, but just because you're getting wild in the woods doesn't mean you should go free—as in, skip protection, says Dr. Berman.
Pack condoms (even in your hiking backpack, in case you decide to pull off the trail for a little spontaneous quickie), single-use lube packets, and post-sex baby wipes so you can clean up wherever you are.
Thinking about relying on the pull-out method? Maybe don't—here's the lowdown on its effectiveness…
Keeping a plastic bag in your tent as a trash bag is always a good move, too—no one wants to walk a used condom to the camp trash can (cringe). Just be careful that any products you're using aren't scented—they can attract unwanted animal visitors.
Oh, and one more thing? Opt for natural bug spray so your bodies don't taste like poison.
4. Set the mood.
Getting cozy in a tent together is already romantic, but being outside allows for tons of ways to turn each other on.
"Since it's hot during the summer, skinny dipping beforehand can definitely make the buildup better," says Dr. Berman. "You and your partner can jump into a lake or body of water together when it's dark, which can act as foreplay."
Snuggling up around a crackling fire in a two-person loveseat chair, making each other s'mores, sharing a bottle of wine, and playing music on a Bluetooth speaker can also spark the seductive vibes (and drown out any noise you might be making).
Twinkly lights or little lanterns inside the tent can also take the ambiance up a notch. Just make sure to turn them off before you really get going—otherwise your neighbors might be able to see your silhouettes in the tent. (I'm serious.) Checking your partner out by moonlight is pretty amazing, anyway.
5. Unzip your tent *just* slightly.
Camping sex can get hot—in an icky way—fast, especially in summer.
Most tents have a dual-zip ventilation panel that allows air to come in without being straight-up open to everyone. Consider unzipping the panel a bit before you get going, even if it's a little chilly.
Not only will you avoid an overly sweaty sack, "sex under the stars instantly adds novelty and enhances intimacy," says Dr. Berman.
6. Opt for specific sex positions.
Okay, real talk: Unless you have a large, tall tent (if so, let's hang?), cowgirl and doggy might be out of the question.
Luckily, there are plenty of other fun positions that work really well in a tent, no matter how tiny. Spooning and missionary are obvious choices, but lay-down doggy, face-to-face, and 69 are also great ways to stay low.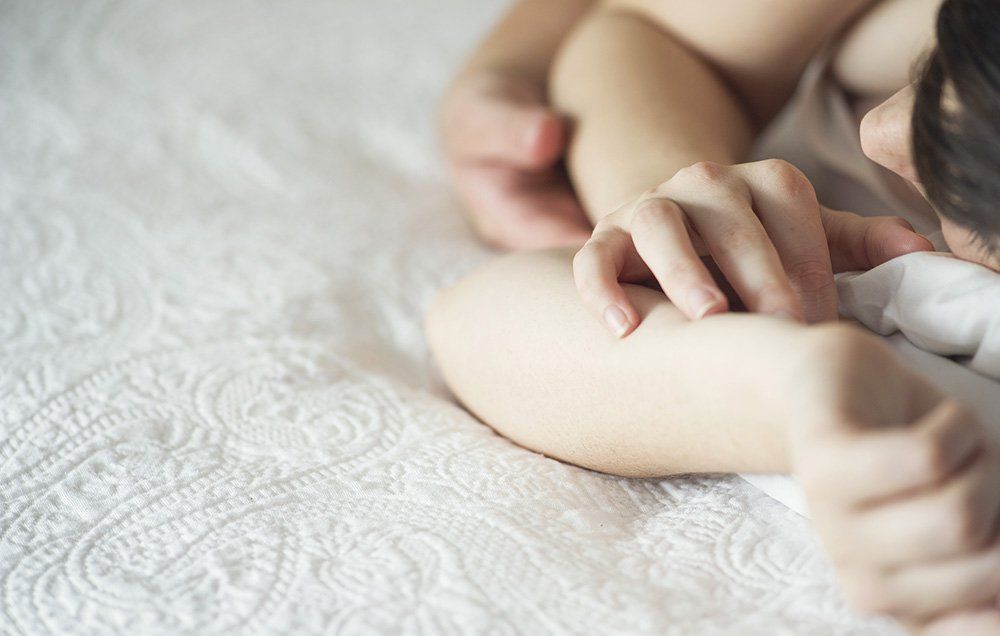 Regardless of what position you choose, closeness is the name of the game when it comes to camping sex. That's the benefit of being stuck in a tent—almost every position is instantly more intimate.
By the end of your getaway, you'll feel even more connected to your partner—even if they really, REALLY need a shower.
Source: Read Full Article