The 'Twindemic' refers to the co-occurrence of both the flu and the novel coronavirus. Although these viruses differ in their pathogenesis, there is a cooperative effect thought to be induced causing both flu and COVID-19 cases to rise simultaneously and overwhelm healthcare resources.
Image Credit: Dmitry Demidovich/Shutterstock.com
Currently, many countries across the world have observed the lowest influence levels in recent history. However COVID-19 continues to persist and with the easing of restrictions related to the pandemic, several countries risk an increase in case numbers for both COVID-19 and influenza. This phenomenon has been termed the 'Twindemic'.
When did the term 'Twindemic' appear?
The term 'Twindemic' first appeared in August 2020 in a New York Times article. The Times attributed the coinage of the term to Chief Strategy Officer For the Immunisation Action Coalition, LJ Tan Ph.D. The coalition is a non-profit group to increase vaccine uptake.
Theories to explain low rates of influenza in 2020
In winter 2020, countries across the world, including Chile, Australia, South Africa, and Europe, experienced one of the mildest flu seasons recorded. For example, the annual number of cases in Australia is typically between 80,000 and 250,000 (as confirmed by lab testing), however, in 2020, the figure was approximately 20,000, leading to the belief that influenza had minimal impact.
Indeed, the World Health Organisation reported that <0.2% of respiratory swab specimens tested from people globally between September 2020 on January 2021 were positive for influenza viruses. This contrasts significantly with the three previous seasons from September 2017 to 2020 demonstrating an average of 17% positive testing for the influenza virus.
Theories regarding the relatively low rates of Influenza include population immunity due to lower prevalence of circulating strains, or reduced variance in the circulating strains.
However, the most popular theory attributes the reduced incidence of influenza to the measures put in place to stop the spread of COVID-19, particularly in the Northern Hemisphere. This includes social distancing, mandatory mask-wearing, along with border closing, quarantines, hand washing campaigns, and the shutting down of non-essential public places each reduced the exposure and spread.
This is related to the term "flattening the curve", which has been used within periods of pandemics; specifically, the great influenza of 1918 which killed 50 million people across the world. Measures designed to quarantine and isolate infected individuals were shown to be effective, causing death rates from influenza to drop in cities that rigorously implemented these measures.
In 2021, the most effective means of protection of vaccines. Reports from the southern hemisphere demonstrated surges in influenza vaccinations over the winter of 2020.
Reasons for the occurrence of a 'Twindemic' in 2021
Although the delta continues to be highly transmissible, easing of restrictions has resulted in increased mixing within populations across the world. Consequently, lax approaches to social distancing and mask-wearing are unlikely to increase rates of transmission.
Moreover, low influenza infections in 2020 have resulted in reduced immunity for the subsequent year, and the production of an efficacious vaccine has been difficult. Together, increased rates of transmission are expected due to increased exposure to more virulent strains of influenza.
To date, there has been an increase in respiratory syncytial virus, regular coronavirus, and rhinovirus infections that were thought to be related to measures to protect against COVID-19. This forewarns an increased number of influenza infections over the 2021 winter.
The importance of vaccinations in preventing a 'Twindemic'
In the United States, the center for Disease Control and Prevention (CDC) updated flu guidelines in an attempt to mitigate the effects of the 'Twindemic'. In conjunction with the revised guidelines, the introduction of the COVID-19 vaccine is considered to be a key means of mitigating surges in both influenza and influenza-like illnesses during the coming year.
The most salient update to the CDC immunization guidelines mandate that all vaccines add ministered must be quadrivalent, that is, capable of protecting against all four of the most viral strains of influenza. These include influenza A through D, to ensure an enhanced level of protection for vaccine recipients relative to earlier years.
The immunity to influenza is determined by several variables which include previous exposure to influenza, vaccination history, and the prevalence of the strain relative to commonly circulating strains in earlier seasons. Influenza seasons also vary in severity and length, and this is dependent on the predominant viral strain in conjunction with the immunity of the population.
The impact of vaccinations on the 'Twindemic'
Vaccination coverage tends to vary by country, however, influenza vaccination tends to be administered to infants, those who are considered to be at risk (that is, those who are immunocompromised, have chronic health conditions, are over the age of 50, are pregnant, or work in the healthcare sector). This year, vaccination coverage is thought to be more expansive, routinely being recommended to anybody over the age of six months (as in the US) without any underlying comorbidities.
Recently, a clinical trial to assess committing administration of any vaccine with the COVID-19 vaccine or adenoviral vaccine demonstrated that the combination with the influenza vaccine is safe, and produces immunogenicity after a level comparable to separate vaccinations. This subsequently supports combination vaccines as a safe and efficacious intervention to prevent a possible 'Twindemic'.
As such, the uptake of the influenza vaccine represents a key intervention for the reduction in the severity of acute respiratory illnesses and preventing associated morbidity and mortality.
The role of vaccine hesitancy in the risk of the 'Twindemic'
The World Health Organisation, however, has reported significant declines in the receipt of the COVID-19 vaccine, reflecting vaccine hesitancy. This is defined, by the Strategic Advisory Group of Experts, as a "delay in acceptance or refusal of vaccination despite the availability of vaccination services".
Across the world, vaccine hesitancy has increased with a decrease in vaccination rates which has led to an increase in the outbreak of vaccine-preventable diseases.
As such, efforts are urgently needed to tackle vaccine hesitancy and improve vaccine acceptance among populations across the world. Several recommendations to approach this include partnership of researchers and local health workers to produce culturally sensitive vaccination education programs, create and distribute vaccine educational material, the use of fact sheets to prevent misinformation and tackle myths regarding the COVID-19 and influenza vaccines, and efforts to ensure that vaccines are equally accessible.
References:
Johnson KD, Akingbola O, Anderson J, et al. (2021) Combatting a "Twin-demic": A quantitative assessment of COVID-19 and influenza vaccine hesitancy in primary care patients. Health Promot Perspect. doi:10.34172/hpp.2021.22.
Conlon A, Ashur C, Washer L, et al. (2020) Impact of the influenza vaccine on COVID-19 infection rates and severity. Am J Infect Control. doi: 10.1016/j.ajic.2021.02.012.
Mercadante AR, Law AV. (2021) Will they, or Won't they? Examining patients' vaccine intention for flu and COVID-19 using the Health Belief Model. Res Social Adm Pharm. doi:10.1016/j.sapharm.2020.12.012.
Taghioff SM, Slavin BR, Holton T, et al. (2021) Examining the potential benefits of the influenza vaccine against SARS-CoV-2: A retrospective cohort analysis of 74,754 patients. PLoS One. doi: 10.1371/journal.pone.0255541.
Further Reading
All Coronavirus Disease COVID-19 Content
The COVID-19 Pandemic: What have the experts learned?
What Mutations of SARS-CoV-2 are Causing Concern?
COVID-19: A Timeline From 1st Case to Vaccination
What is COVAX?
More…
Last Updated: Dec 21, 2021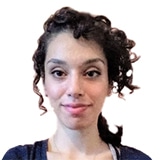 Written by
Hidaya Aliouche
Hidaya is a science communications enthusiast who has recently graduated and is embarking on a career in the science and medical copywriting. She has a B.Sc. in Biochemistry from The University of Manchester. She is passionate about writing and is particularly interested in microbiology, immunology, and biochemistry.
Source: Read Full Article