Stigmatization refers to the action of placing a mark of disgrace upon a person, based upon some characteristic that distinguishes them from other members of society. Stigmas commonly relate to social, gender, race, intelligence, or health attributes. When a person is stigmatized based on disability due to illness or injury this can restrict participation in, and overall quality of, life. Several illnesses are stigmatized: these include mental illnesses, AIDS, sexually transmitted diseases, and substance abuse-related disorders. One such disease is hepatitis.
Hepatitis. Image Credit: Explode/Shutterstock.com
What is hepatitis?
Hepatitis is a general term to describe inflammation of the liver tissue. It can arise from several causes, although the most common cause is a viral infection. Viral hepatitis is a serious public health concern, infecting millions of people worldwide each year.
The World Health Organization (WHO) in 2015 estimated that 1 in 3 people globally are infected with one of the five viruses that lead to hepatitis. Despite this, a significant amount of stigma is attached to the disease, particularly hepatitis B and C, which are blood-borne viruses.
Hepatitis and stigma
Infection with bloodborne viruses such as hepatitis B (HBV), hepatitis C (HCV), and HIV are a source of discrimination and stigma worldwide. Although much has been written about the impact of stigma associated with HIV and AIDS, there is less documentation of hepatitis-related prejudice despite having a much higher prevalence globally. One recent literature review, however, drew on data gathered from 23 separate studies to describe the origins of hepatitis-related stigma. The review found:
Stigma is associated with a lack of knowledge surrounding the transmission of viral hepatitis, which in some cases is manifested in structural discrimination. One example of this was the recently banned legislation in China which allowed employers to screen applicants for HBV and reject them based on a positive result.
Stigma was driven by stereotyping and negative assumptions of those who become infected, with HBV and HBC in adults being attributed to substance misuse, sexual promiscuity, homosexuality, and sex work.
Fear of infection and lack of knowledge regarding transmission also drove social isolation and the breakdown of intimate relationships.
The impact of stigma
A global report conducted by the World Hepatitis Alliance in 2016 investigated the types of stigma and discrimination people with hepatitis encounter. The survey found that stigma associated with hepatitis infection impacted an individual's ability to access medical care, their mental health, and ability to work and maintain relationships. It found:
Almost three-quarters of respondents suffered from self-stigmatization, internalizing their societies' negative perceptions of the disease. This led to shame and fear about disclosing diagnoses and delay in seeking healthcare. This has serious individual and public health implications, as people delay life-saving interventions and risk transmission to others.
More than half of respondents felt that they experienced barriers accessing the healthcare they required, and almost 40% had been denied access to healthcare.
42% could cite instances where people infected with viral hepatitis had lost their job, with the same proportion being denied employment opportunities due to having hepatitis.
More than 60% felt their government was addressing the stigma and discrimination experienced by those with viral hepatitis, and only 15% were satisfied with their government's responses.
Interventions for hepatitis-related stigma
Interventions should be tailored to best meet the needs of those experiencing stigma. For example, people who are experiencing emotional distress should have access to information and support to utilize positive coping strategies.
Healthcare strategies play an important role in de-stigmatizing illnesses. Attitudes towards infection can be moderated by educational programs highlighting that hepatitis can be prevented and successfully managed. Numerous comparable programs have shown to be beneficial in addressing the fear and shame associated with HIV. Similarly, positive messages regarding vaccination programs can address stigma whilst also managing transmission.
Raising awareness of the hepatitis virus by disseminating accurate information about transmission, management and prevention may dispel some commonly held myths about people with the infection. Finally, using online support groups and social media can provide a platform for those living with hepatitis to share their lived experiences, creating community support networks.
Case study #Stigmastops
In 2028, the World Health Organization (WHO) launched a global campaign to raise awareness of hepatitis called #Stigmastops. The aim was to increase awareness of how stigma associated with the infection can impact on patient's quality of life. By encouraging Twitter posts and releasing a series of 'stigma stories' the campaign aimed to break the silence surrounding viral hepatitis and stimulate discussion, understanding, and empathy among the wider public.
References:
Adjei, C. A., Stutterheim, S. E., Naab, F., & Ruiter, R. (2020). "To die is better than to tell": reasons for and against disclosure of chronic hepatitis B status in Ghana. BMC public health, 20(1), 663. https://doi.org/10.1186/s12889-020-08811-5
Smith-Palmer, J., Cerri, K., Sbarigia, U., Chan, E., Pollock, R. F., Valentine, W. J., & Bonroy, K. (2020). Impact of Stigma on People Living with Chronic Hepatitis B. Patient related outcome measures, 11, 95–107. https://doi.org/10.2147/PROM.S226936
Worldhepatitisalliance.org. (2019). World Hepatitis Alliance | Fighting for a world free from viral hepatitis. [online] Available at: https://www.worldhepatitisalliance.org/.
Holding Governments Accountable World Hepatitis Alliance Civil Society Survey Global Findings Report. (n.d.). [online] . Available at: https://www.worldhepatitisalliance.org/sites/default/files/resources/documents/holding_governments_accountable_-_civil_society_survey_report.pdf [Accessed 26 Jul. 2021].
Last Updated: Jul 26, 2021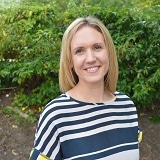 Written by
Clare Knight
Since graduating from the University of Cardiff, Wales with first-class honors in Applied Psychology (BSc) in 2004, Clare has gained more than 15 years of experience in conducting and disseminating social justice and applied healthcare research.
Source: Read Full Article