The Apple Watch Series 3 and 4 are both on sale on Amazon today.
This sale includes the GPS-only and the GPS + Cellular versions of the Apple Watch.
If you want to save a little more money, opt for the GPS-only version.
Look, since it's 2019 there's a good chance everything in your life can perform 40 tasks beyond the one for which it was originally intended. I mean, this yoga mat freakin' rolls itself up…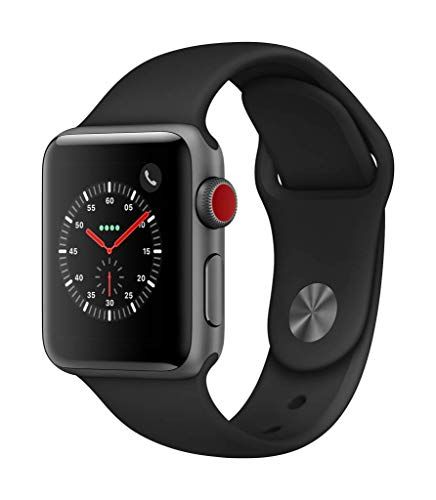 But this high-tech lifestyle can start to bruise the wallet, if you know what I mean, so a sale is pretty much like hitting the jackpot. While I don't know about any upcoming discounts on self-rolling mats, if you, like me, feel like the only person at the gym who's not rocking an Apple Watch, today's our lucky day. Both the series 3 and series 4 Apple watches are marked down on Amazon for the next 24 hours. And I'm talking the GPS-only and the cellular versions of the accessory.
If this sale is the sign you've been waiting for to add one of these watches to your cart here's what you should know:
The Series 3 with GPS and cellular has… well, GPS and cell capabilities, but it also boasts a heart sensor and it's swim-proof. The watch is also as dedicated as you are to upping your fitness game since it will track your workouts (a.k.a let you know how today's yoga, spinning, or HIIT workout compared to yesterday's or last week's), plus it sends you notifications about meeting the goals you've set for yourself. Depending on the color and size you want, you can get a Series 3 for $299 right now (originally $379).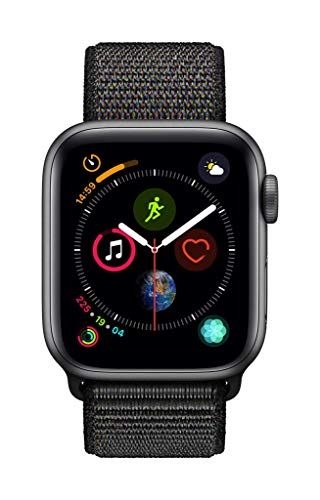 If you're willing to shell out a few more bucks, the Series 4 is flaunting all these features on a larger screen and on speakers that are 50 percent louder than the Series 3. If that isn't enough, the Series 4 is faster and has fall detection complete with emergency SOS, so someone can come help you up in a flash. This one's going for $50 off depending on your size and color preference.
If you definitely don't need cellular capabilities like walkie talkie, phone calls, texts, and Siri (because your iPhone can handle all of that), then get the Series 3 or 4 without it. Amazon bumped up to $80 off the GPS-only versions.
Whatever you choose, the sale is THE way to take your fitness to the next level… all from your wrist.
Source: Read Full Article