In a recent article published in Emerging Infectious Diseases, researchers examined the prevalence and predictors of long coronavirus disease (COVID) in a sample representing a Washington, DC University in the United States of America (USA).
Background
Studies have shown that one in three Americans experience long COVID or post-acute sequelae of COVID (PASC). They have persistent symptoms from 28 days to six months after acute SARS-CoV-2 infection. Patients with asymptomatic COVID-19 can also experience long COVID, and its symptoms fluctuate or relapse in many cases.
In addition, long COVID symptoms vary by sex, age, and initial disease severity. For instance, younger patients and women have reported more headaches, and anxiety/depression, while older patients experience cognitive deficits and breathing problems more often. Men tend to suffer more from pain in the muscles or joints.
A post-COVID-19 condition occurs in individuals usually three months from the onset of COVID-19 with symptoms that last for at least two months and cannot be explained by an alternative diagnosis."

World Health Organization (WHO) working group
Long COVID could potentially be the 'next national health disaster.' Yet, there is a lack of studies investigating long COVID symptoms and predictors on a college campus. It is a unique population that is primarily young and healthy, and complications of long COVID could be detrimental to their academic learning and quality of life.
About the study
In the present study, researchers conducted this study between July 2021 and March 2022, i.e., over 18 months, in students, faculty, and staff of George Washington University. The study population comprised 1,338 COVID-19 cases, which the team followed up after 30 days of the initial COVID-19-positive test using electronic surveys with queries about long COVID.
They merged this data with the COVID-19 case investigation data compiled by the University Campus COVID-19 Support Team (CCST). They completed case investigations within 24 to 48 hours after a university member received a COVID-19-positive test result.
The team designed the long COVID survey as a telephone interview, and they recorded all survey responses on REDCap, an online application. It enquired about questions related to long COVID symptoms and its changes during pre- to post-isolation periods. They also provided additional resources to assist participants in filling out the survey in ~15–20 minutes.
Study findings
The study examined the prevalence of long COVID on a university campus, with primarily young and healthy adults, as 75.2% of participants had no preexisting health issues. The average age of the study participants was 23 years, and they had an average of four long COVID symptoms. Around 63% of these participants were female, and non-Hispanic White comprised 55.7% of the respondents. Only 26.6% of these respondents were staff members, while 73.4% were students.
Irrespective of initial symptoms, 36% of the COVID-19-affected study participants self-reported experiencing symptoms congruous with long COVID, with 92% having symptoms affecting their upper respiratory tract (e.g., cough & congestion). The other 51.2%, 51.1%, and 44.9% of the participants experienced headache, fatigue, and fever, respectively. Notably, each extra symptom self-reported during the initial infection increased the odds of reporting long COVID symptoms.
Further, the study results pointed out that non-recipients of COVID-19 vaccines and boosters were at higher risk for experiencing long COVID symptoms. In the study population, 29.9% had received the primary vaccination series when testing COVID-19-positive, while 41.5% had also received a booster vaccine. The study highlighted that it is crucial to adhere to published recommendations for receiving COVID-19 vaccines besides the need for routine short- and long-term follow-up of individuals testing COVID-19-positive.
Conclusions
The study findings could help universities strengthen the infrastructure and services devised to support the campus population experiencing long COVID-related health issues. Further, the university administration could also make referrals to enroll their affected population in rehabilitation services. It would help them restore their overall health to engage in classes and work with new enthusiasm. Universities may even adopt preventive measures, e.g., extended pandemic leave, given the long-term effects of PASC.
In this regard, future research should follow up with long COVID patients for five to 10 years after the first infection to gather in-depth insight into its effect(s) on young and healthy populations. Furthermore, research examining the COVID-19 vaccine booster(s) effects on PASC could also be vital.
To conclude, a better understanding of the long-term consequences of long COVID could help universities better support the staff members and students dealing with the condition in universities.
Journal reference:
Landry M, Bornstein S, Nagaraj N, Sardon Jr GA, Castel A, Vyas A, et al. (2023). Postacute sequelae of SARS-CoV-2 in university setting. Emerging Infectious Diseases. doi: https://doi.org/10.3201/eid2903.221522 https://wwwnc.cdc.gov/eid/article/29/3/22-1522_article
Posted in: Medical Science News | Medical Research News | Disease/Infection News
Tags: Anxiety, Breathing, Coronavirus, Coronavirus Disease COVID-19, Cough, covid-19, Depression, Fatigue, Fever, Headache, Infectious Diseases, Pain, Pandemic, Research, Respiratory, SARS, SARS-CoV-2, students, Vaccine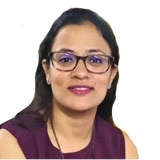 Written by
Neha Mathur
Neha is a digital marketing professional based in Gurugram, India. She has a Master's degree from the University of Rajasthan with a specialization in Biotechnology in 2008. She has experience in pre-clinical research as part of her research project in The Department of Toxicology at the prestigious Central Drug Research Institute (CDRI), Lucknow, India. She also holds a certification in C++ programming.
Source: Read Full Article