Devices that remotely transmit people's weight, blood pressure, and glucose levels to physicians exploded in popularity during the COVID-19 pandemic, as people were socially isolating, according to a study published September 6 in Health Affairs. This uptick was not evenly distributed, however, with a small number of primary care physicians generating the most billing claims.
The idea is that physicians will adjust patient care plans in response to these data feeds from remote patient monitoring (RPM) devices, the researchers said, adding that people with multiple chronic conditions, such as hypertension or uncontrolled type 2 diabetes, might benefit the most. But the researchers did not find pinpoint targeting of RPM services to people at greater risk.
At least one observer noted that the billing distribution was so lopsided — 0.1% of providers in this sample submitted 69% of the claims — that it could indicate fraud.
"People were probably billing these codes without actually doing very much real remote patient monitoring," Joseph Ross, MD, MHS, a professor of medicine and public health at Yale University, New Haven, Connecticut, who was not involved in the analysis but studies trends in clinical adoption of tools such as RPM devices.
But the authors of the new study said that misconduct was unlikely and pointed to other explanations for the findings.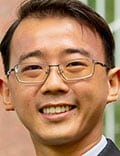 Mitchell Tang
"I would not jump to the conclusion that the high concentration of RPM billing is suggestive of fraud," said Mitchell Tang, a doctoral student at Harvard Business School, Boston. Tang noted that although the upfront costs of offering RPM services — such as purchasing the devices and incorporating them into care workflows — are substantial, the systems are easy to scale. It could be that a small number of providers took these steps whereas most did not, Tang said.
"We have no reason at all to suspect fraud here," added Ariel D. Stern, PhD, associate professor at Harvard Business School and the senior author on the paper.
Analyzing Claims
Early in the COVID-19 pandemic, Medicare regulators and commercial insurance carriers eased billing for RPM services in order to promote telemedical care in the absence of in-person visits, which had effectively ceased.
Researchers analyzed claims from the OptumLabs Data Warehouse, which includes medical billing records for approximately 20 million people in the United States. They looked at claims from January 2019 to March 2021, enabling comparison of billing trends before and during the early part of the pandemic, which became a public health emergency in March 2020.
Billing claims by primary care providers for RPM rose more than 400% between March 2020 and March 2021, the Harvard researchers found — increasing from 4355 claims in February 2020 to 19762 claims in March 2021. In 2020, 342 "high-volume" providers — 0.1% of the clinicians in the sample — were responsible for 69% (n = 34,406) of all RPM claims.
On the basis of Medicare reimbursement rates, the researchers estimate that each RPM patient generated an average of $706 in billing charges during their first year of using such services. If each of the 342 high-volume providers billed equally for RPM services, they would have earned approximately $71,000 for such claims.
Tang and his colleagues stratified patients seen by the high-volume providers by severity of disease, as measured by complicated hypertension or poorly controlled diabetes (A1c ≥ 7%), or presence of multiple other chronic conditions, such as sleep disorders or high cholesterol. Patients with more severe disease were no more likely to receive RPM services. For example, 22.1% of patients with good diabetes control and 21.9% of those with control received RPM services in 2020.
"You would hope that for something that can be quite costly, it would be disproportionately targeted toward those who might benefit the most," Tang said.
The underlying rationale for RPM is that ongoing monitoring improves patient outcomes, but Ross says that remains to be seen.
"The most common RPM systems are in heart failure, and those have consistently been shown not to be beneficial in randomized trials," Ross said.
Tang said that in future work, he plans to explore whether increased use of RPM is linked to improved medication adherence and declines in acute care visits. Stern added that the research is aimed toward ensuring that any changes to reimbursement policies for RPM services are data-driven.
Tang reports funding from the Commonwealth Fund. Stern serves as a visiting scholar in the Digital Health Center at the Hasso Plattner Institute, in Potsdam, Germany, and reports other income from the Health Innovation Hub, an independent think tank associated with the German Federal Ministry of Health. Ross reports no relevant financial conflicts of interest.
Health Affairs. Published online September 6, 2022. Abstract
Marcus A. Banks, MA, is a journalist based in New York City who covers health news with a focus on new cancer research. His work appears in Medscape, Cancer Today, The Scientist, Gastroenterology & Endoscopy News, Slate, TCTMD, and Spectrum.
For more news, follow Medscape on Facebook, Twitter, Instagram, and YouTube
Source: Read Full Article