In his younger days, Ryan VandenBussche lived a life others would consider a dream. At just 19 he was already playing professional hockey, first in the minor leagues and then moving on to the big time in the NHL. Over 14 years, he became known as one of the toughest enforcers in the league.
But that badge of honor came with a price. Nearly two decades worth of big collisions, battles for loose pucks, and bare-knuckle brawls resulted in broken bones, surgeries, and more than 20 concussions. Scars healed, but the pain lingered.
The dream could have become a nightmare for VandenBussche if he chose to go down the painkiller rabbit hole. But he didn't. He found cannabidiol.
"We were given opiates by team doctors. Looking back, I'm surprised I'm still alive."
Otherwise known as CBD, cannabidiol is one of the 100+ chemical compounds, or cannabinoids, found in cannabis plants. Unlike its close chemical cousin tetrahydrocannabinol, or THC, CBD cannot get you high. What it can do, purportedly, is help people sleep better, improve muscle recovery, and even assist with more dire medical conditions like epilepsy.
One of the greatest supposed benefits of CBD is its potential to manage pain, which has given rise to a new crop of unlikely cannabis advocates like VandenBussche: Professionals who know what it's like to have to overcome pain to perform their job at the highest level.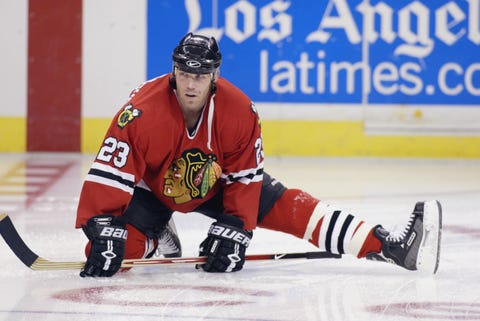 Victor DecolongonGetty Images
Dozens of current and former pro athletes have publicly come out in support of further clinical testing and full access to CBD. Some have founded organizations like Athletes for Care, which offers resources for athletes, urges further research, and promotes CBD use. Others have gone so far as to invest or partner in CBD or marijuana companies.
Athletes serving as hype men for hemp appears to be effective; in 2018, the World Anti-Doping Agency removed CBD from its list of banned substances. With more athletes poised to step into the cannabis spotlight, here are some of the early adopters on why they support CBD and how they knew it was cool before everyone else did.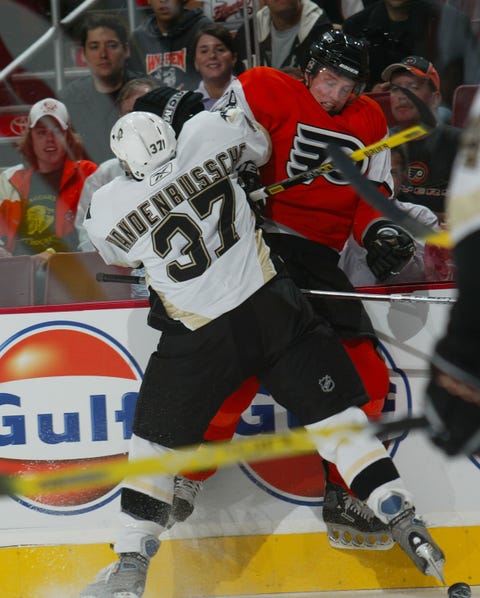 Bruce BennettGetty Images
Ryan VandenBussche, 46, retired NHL enforcer
Like many people, VandenBussche learned about CBD through "word of mouth" and his own due diligence. Once he tried it, he knew others had to learn about it too.
"As a 14-year professional athlete that has had a dozen surgeries, many broken bones, and north of 20 concussions, it's better than the alternative," VandenBussche shared with MensHealth.com. "As athletes, we were given opiates by our team doctors. Looking back after years gone by, I'm surprised I'm still alive."
Now, VandenBussche teaches others about what CBD can and can't do for you.
"I believe in all of the healing properties of this plant so much that I went out and purchased a 64-acre farm and submitted an application to Health Canada back in 2013," he said. Currently, he's working to turn that farm into a medical cannabis that could help others for years to come.
David Ahrens, 60, retired NFL linebacker

Like Vandenbussche, Ahrens came to discover CBD for himself after hearing about it over and over again. One of 136 former Indianapolis Colts players named in a 2011 concussion lawsuit against the NFL, Ahrens spent years using opioids to manage his chronic, post-playing pain before trying CBD.
"I enjoyed a 10-year playing career [from 1981 to 1990]. I have taken more pain pills in that time than most people have in their lifetime. I wish I had known about the benefits of CBD much earlier," Ahrens, also an athlete advocate for Athletes for Care, told MensHealth.com.
"All the doctors ever gave us was codeine, Tylenol-Codeine No. 3, and other stuff," he said. "In the beginning of my career, it was handed out like candy. We had to play. There was no care about player health—only your performance was important."
"I wish I had known about the benefits of CBD much earlier."
Ahrens says doctors would even walk the aisle of the team plane and hand out pills en route to and from road games.
"And we were provided with a couple of beers on ice under our seat. Guess what would happen?" he said. "It wasn't until later in my career that docs and trainers had to write down who got what and how many."
Today, Ahrens advocates for CBD use because of how much it has helped him. "I don't need pain meds like I used too," he said. "Every day on TV there are commercials advertising the next best drug, and the second half of the commercial is all about possible side effects. Well, I have never heard of a side effect from CBD."
[Ed. note: Make sure to discuss potential side effects and/or reactions to other medications with your physician before trying CBD for the first time.]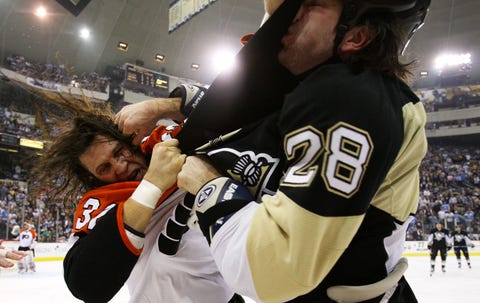 Bruce BennettGetty Images
Riley Cote, 36, retired NHL winger
Cote came to be a CBD believer way back in 2012 after reading the book Hemp For Health. "It opened my eyes to the world of non-intoxicating cannabinoids," he said.
According to Cote, his personal experiences with CBD have been "nothing but positive." He began taking it as a supplement to mitigate and minimize the potential damage he caused to his body after being in more than 250 hockey fights.
"I quickly realized it wasn't just helping with my brain health, but it also added another dimension to my sleep, and its subtle calming nature helped with anxiety," he shared.
As for why he co-founded Athletes for Care (and even started his own line of CBD products), Cote said he felt it was simply too important not to.
"It's very clear to me now that there is a much better and more sustainable way to manage what I call the recovery process," he said, adding that it's all about allowing an athlete—professional or otherwise—to live their best life. "It doesn't matter who you are. We all have to manage these things to live a higher quality of life without taking a bunch of pharmaceuticals that typically create dependency and addiction."
Source: Read Full Article