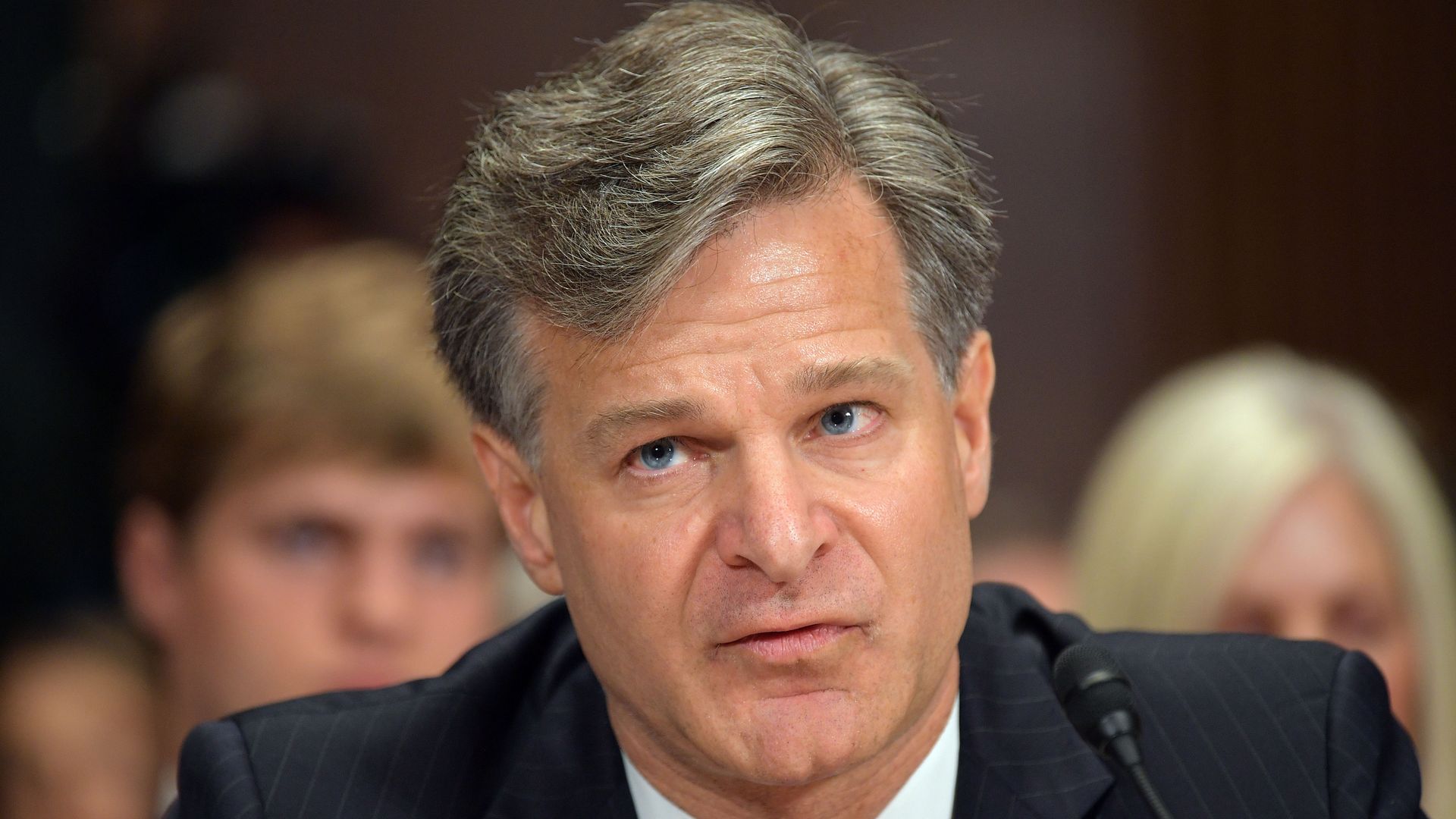 Christopher Wray on Capitol Hill on July 12, 2017, in Washington,DC. Photo: Mandel Ngan / AFP via Getty Images
FBI Director Christopher Wray said Tuesday that the COVID-19 pandemic "most likely" resulted from a potential lab leak in Wuhan, China, as the debate continues over the coronavirus' origins.
The big picture: The new lab leak assessment could have broader implications for U.S.-China relations at a particularly sensitive time.
U.S. intelligence agencies remain divided on the origins of the virus, with none having reached a conclusion with a high degree of confidence.
The National Intelligence Council and four government agencies (that remain unidentified) still assess with "low confidence" that the virus came about through natural transmission from an infected animal, per the Wall Street Journal.
Many scientists say COVID most likely originated naturally.
The Department of Energy, which was previously undecided on a cause, concluded in a "low confidence" assessment last week that COVID-19 most likely arose from a laboratory leak, per the WSJ.
What he's saying: "The FBI has for quite some time now assessed that the origins of the pandemic are most likely a potential lab incident in Wuhan," Wray told Fox News' Bret Baier.
Thought bubble via Axios' Adriel Bettelheim: Assessments like this underscore how contentious questions about the pandemic's origins are and the geopolitical stakes of raising them when U.S.-China relations are fraught.
Listen: The rekindled debate over the origins of COVID-19
Source: Read Full Article