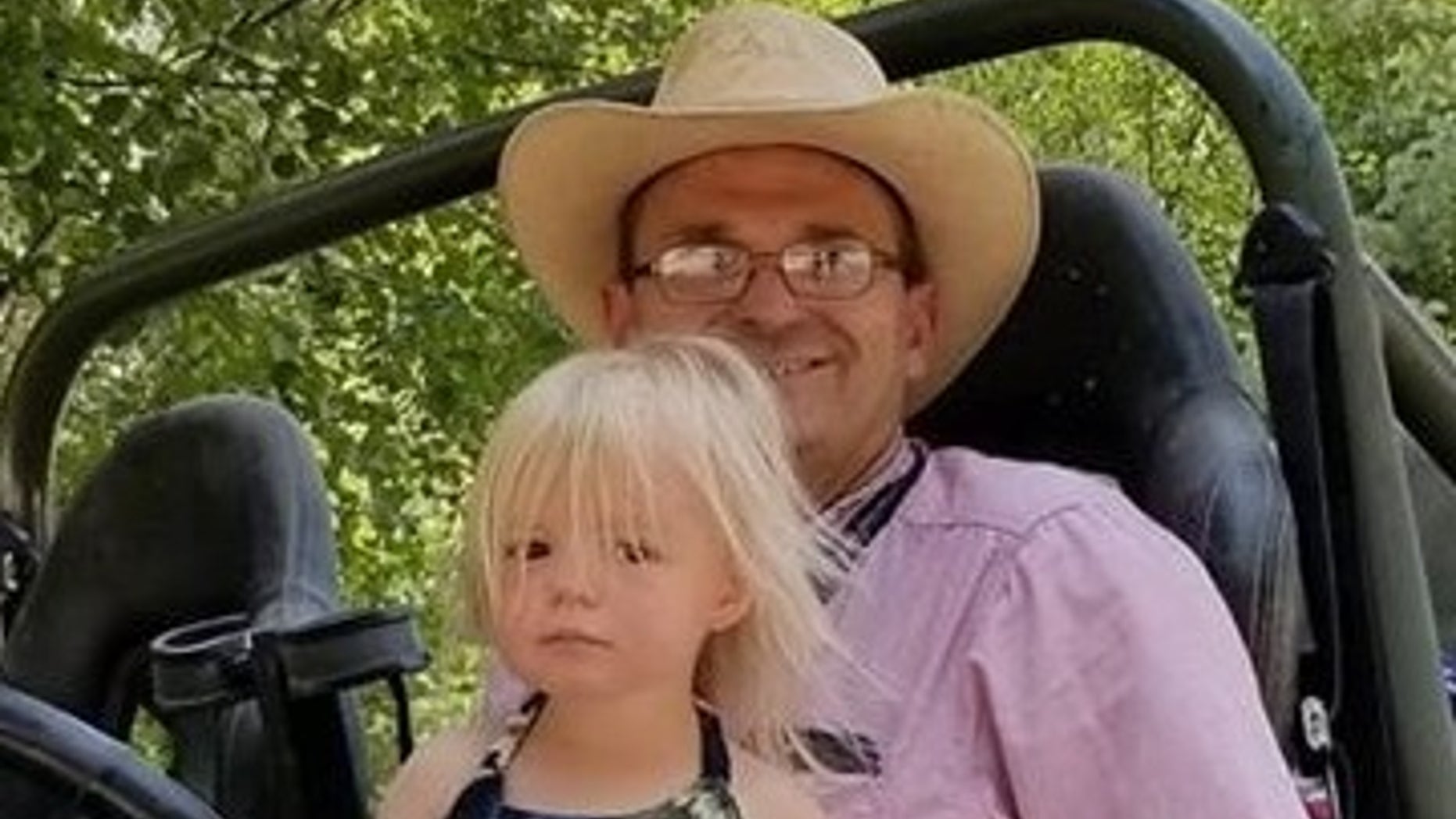 Gary Giles' family had been keeping his supporters updated on a GoFundMe page, with the Utah Department of Health later confirming his death had been caused by rabies.
(GoFundMe)
Members of a Utah family grieving the loss of their 55-year-old father, who died from rabies in November, are now facing a $50,000 hospital bill they received for their preventative vaccinations. Gary Giles, who became the first person to die from rabies in the state since 1944, had contracted the disease from bats in the couple's home. About 25 family members, including his widow Juanita, visited Giles during his stay in the ICU.
Juanita Giles told KSL-TV she was contacted two days after his death by the Utah Department of Health confirming that her husband had died of rabies and urging her and her relatives to get preventative vaccinations immediately. Giles alleges she was told not to worry about the cost.
But in photos she shared with KSL-TV, the family was billed $50,000 for the vaccines, even after insurance.
WHO AND VACCINE GROUP BACK 'CRITICAL' CERVICAL CANCER SHOTS
"We recognize this family has been through a lot," the Utah Department of Health said in part in a statement to KSL-TV. "The situation they now find themselves in is very unfortunate, and we sympathize with them. We also want to support them. There are financial resources available through vaccine manufacturers and health care providers and we've worked with the family to provide them with this information and help steer them in the right direction. We're committed to continue working with the family to hopefully help them find a resolution."
At the time of her husband's death, Juanita Giles told media outlets that the couple allowed bats to land on their hands and lick their fingers because they hadn't known they were infected with rabies. She told KSL-TV that they woke up to find the bats walking on the couple's bed.
But on Oct. 19, Giles landed in the emergency room with intense back and neck pain, which progressed to numbness and tingling in his arms and led to muscle spasms. He was transferred to Intermountain Medical Center, where he was placed in the ICU, intubated and sedated. He never recovered, with post-mortem tests revealing rabies as the cause of death.
NORTHWEST MEASLES OUTBREAK PROMPTS LOOK AT VACCINE EXEMPTIONS
The rabies vaccine must be administered in four doses, and should be started immediately after exposure. According to the CDC, additional doses are given on days 3, 7 and 14 after the first vaccination. No other relatives contracted the disease, which is spread through saliva, but now Giles wants the billing process changed for other families in similar circumstances.
"I know they are trying to save lives, but if you lead somebody to believe there is help out there, you ought to stand behind that too," she told the news outlet.
CLICK HERE TO GET THE FOX NEWS APP
The department of health's statement said that while the preventive treatment is "life-saving and highly effective," it is "unfortunately very expensive."
The statement also vowed commitment toward working with the family to "hopefully help them find a resolution through vaccine manufacturers and health care providers."
Source: Read Full Article