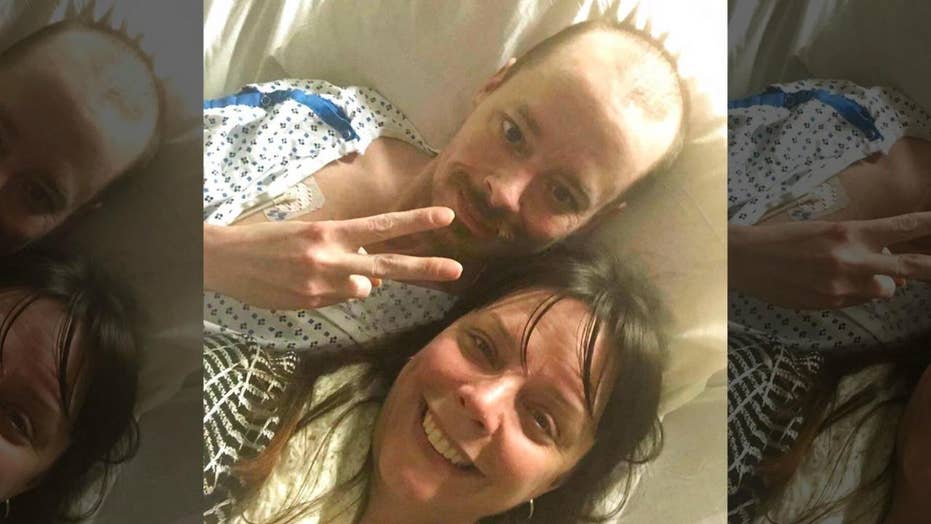 Trump fulfills terminally ill man's dying wish with phone call
The terminally ill Connecticut man who spoke to President Trump on the phone, fulfilling his final wish, died on Tuesday.
West Haven City Councilwoman Bridgette Hosike announced on Facebook that her brother, 44-year-old Jay Barrett who suffered from cystic fibrosis, died Tuesday night.
"My brother, Jay W. Barrett, went to bed last night and decided to take his fight to the heavens," she wrote.
TRUMP FULFILLS TERMINALLY ILL MAN'S DYING WISH WITH PHONE CALL
Barrett was released from the hospital last week to start palliative care at his sister's home.
Hosike, who described herself as "100 percent a democrat" announced on social media that her brother's dying wish was a phone call from the president. Trump called him earlier this month. he was greeted with: "I'm the secretary for the president of the United States. Do you have time to talk to him?"
Trump called Barrett "handsome" and complimented his sister for her efforts: "It sounds like you have a great sister, Jay."
CLICK HERE TO GET THE FOX NEWS APP
"You're my kind of man, Jay. … I'm very proud of you," Trump said. "I'll talk to you again, Jay, OK? You keep that fight going. We both fight."
Hoskie said that anyone who would like to help offset the costs of Barrett's funeral could do so by donating in his name to the West Haven Funeral Home, Fox 61 reported.
Fox News Gregg Re contributed to this report.
Source: Read Full Article