In a recent study published in the Nutrients Journal, researchers investigated the influence of structured Mediterranean diet intervention on the anxiety and stress levels, mindfulness, sleep, and quality of life of pregnant women during gestation.
Study: Effects of a Mediterranean Diet Intervention on Maternal Stress, Well-Being, and Sleep Quality throughout Gestation—The IMPACT-BCN Trial. Image Credit: ElenaEryomenko/Shutterstock.com
Background
A growing body of evidence indicates that the Mediterranean diet has significant benefits in improving cardiovascular profiles and decreasing the incidence of cardiovascular events among individuals with a high risk of cancer, diabetes, cognitive decline, and inflammatory diseases.
Additionally, the diet is also believed to benefit mental health, reduce stress levels, and improve the overall quality of life. Studies have reported a decrease in depressive symptoms among those with major depressive disorders and type 2 diabetes.
Peripartum anxiety and stress are prevalent among pregnant women, and mental health disorders that begin during the pregnancy can persist and change form in the postpartum phase.
Non-pharmaceutical methods such as yoga, exercise, biofeedback, and mindfulness meditation have shown positive effects in reducing stress in pregnant women.
However, although dysregulations in redox signaling are known to be linked to depression and the pathophysiology of various mental health disorders, there is a dearth of studies that have examined the impact of dietary interventions on the mental health conditions associated with pregnancy.
About the study
In the present study, the researchers reported the findings of the Improving Mothers for a better PrenAtal Care Trial BarCeloNa (IMPACT BCN) study — a randomized, unblinded, parallel clinical trial that examined the impact of a Mediterranean diet on the well-being, mental health, and sleep quality of pregnant women during gestation.
High-risk pregnant women between 19 and 23 weeks of gestation were assigned randomly to one of three groups comprising a stress reduction program based on mindfulness, a Mediterranean diet program, or usual care.
In the intervention involving the Mediterranean diet, women were encouraged to consume whole grains, fresh fruits and vegetables, legumes, dairy products, white meat, fish, and nuts and use olive oil for salad dressings and cooking.
Two liters of olive oil per month and 15 grams of walnuts were provided every day to the participants for the duration of the study. The participants in the Mediterranean diet intervention group were not provided any advice about stress, anxiety, well-being, mental health, or sleep quality.
While the participants assigned to the mindfulness-based program received interventions to reduce stress levels based on the Mindfulness-Based Stress Reduction (MBSR) program, the participants in the usual care (control) group received pregnancy care according to the institution standards, and no advice or intervention regarding addressing stress and anxiety levels or improving sleep quality or well-being.
The major examined outcome was the impact of a Mediterranean diet on the gestational anxiety and stress levels, mindfulness, sleep, and quality of life of pregnant women, while secondary outcomes such as the levels of cortisone, cortisol, and other metabolites in urine were also measured.
Anonymized data from various questionnaires were used to obtain information on dietary patterns, lifestyles, anxiety, well-being, and sleep quality at baseline and follow-ups.
Urine samples were analyzed using liquid chromatography-tandem mass spectrometry to determine the levels of cortisone, cortisol, and other metabolites.
Results
The results reported that an intervention comprising a Mediterranean diet pattern significantly reduced the stress and anxiety levels of pregnant women and improved their sleep quality and well-being.
The metabolic analysis also revealed an increase in the activity of the cortisol-deactivating enzyme among pregnant women in the Mediterranean diet intervention group.
Certain foods such as whole-grain cereals, vegetables, fruits, nuts, and extra-virgin olive oil provide dietary antioxidants and were believed to be linked to improvements in stress levels and mental well-being.
This finding was supported by other studies that found improvements in depressive symptoms during pregnancy associated with other non-Mediterranean dietary patterns that promoted similar healthy foods.
Furthermore, foods such as fruits, whole grains, and beans were found to exhibit protective effects against anxiety and depressive disorders, while ultra-processed foods such as artificial juices, processed meat, margarine, and pastries were linked to a higher risk of depressive symptoms.
The study also reported significant improvements in sleep quality and overall well-being linked to the Mediterranean diet among pregnant women, which was supported by another longitudinal study that reported improved sleep quality linked to adherence to the Mediterranean diet.
The impact of the Mediterranean diet on improvements in mental health could be mediated through brain plasticity, modulation of the gut microbiome, and oxidative and inflammatory stress pathways.
Conclusions
Overall, the findings indicated that the Mediterranean diet significantly improved the sleep quality and well-being of pregnant women and decreased their stress and anxiety levels during gestation.
These results highlight the need to promote the Mediterranean diet among pregnant women through public health strategies.
Journal reference:
Casas, I. et al. (2023) "Effects of a Mediterranean Diet Intervention on Maternal Stress, Well-Being, and Sleep Quality throughout Gestation—The IMPACT-BCN Trial", Nutrients, 15(10), p. 2362. doi: 10.3390/nu15102362. https://www.mdpi.com/2072-6643/15/10/2362
Posted in: Medical Science News | Medical Research News | Medical Condition News | Women's Health News | Healthcare News
Tags: Anxiety, Brain, Cancer, Chromatography, Clinical Trial, Cortisol, Cortisone, Depression, Diabetes, Diet, Enzyme, Exercise, Fish, Liquid Chromatography, Mass Spectrometry, Meat, Meditation, Mental Health, Metabolites, Microbiome, Nutrients, Olive Oil, Pathophysiology, Pregnancy, Prenatal, Public Health, Salad, Sleep, Spectrometry, Stress, Type 2 Diabetes, Vegetables, Yoga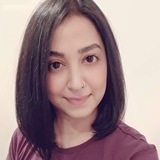 Written by
Dr. Chinta Sidharthan
Chinta Sidharthan is a writer based in Bangalore, India. Her academic background is in evolutionary biology and genetics, and she has extensive experience in scientific research, teaching, science writing, and herpetology. Chinta holds a Ph.D. in evolutionary biology from the Indian Institute of Science and is passionate about science education, writing, animals, wildlife, and conservation. For her doctoral research, she explored the origins and diversification of blindsnakes in India, as a part of which she did extensive fieldwork in the jungles of southern India. She has received the Canadian Governor General's bronze medal and Bangalore University gold medal for academic excellence and published her research in high-impact journals.
Source: Read Full Article