Follow-up radiographs after an initial baseline reading in patients with rheumatoid arthritis or psoriatic arthritis may still show radiographic progression despite treatment with current therapies, but it's unclear if they will affect treatment decisions between patients and doctors that may take place regardless of the radiographic information, according to arguments made for and against their usefulness in a point-counterpoint session at the 2023 Rheumatology Winter Clinical Symposium.
Alvin Wells, MD, PhD, director of the department of rheumatology at Advocate Aurora Health in Franklin, Wisc., said that x-rays "reflect the history of joint pathology" and can get worse over time, correlating with disease activity and severity.
While RA does not yet have the "holy grail" of complete or true remission, Dr. Wells argued, the combination of clinical remission, laboratory remission, and imaging remission gets patients with RA close to the ideal when measured over time. "You need to continue to monitor these patients as you follow them along," he said.
The BARFOT study, which evaluated 1,938 patients with early RA in two cohorts during 1992-1999 and again between 2000 and 2006, showed that more active treatments in the 2000s did not result in improvements in Health Assessment Questionnaire (HAQ) and pain scores, compared with patients treated in the 1990s. "You can see in some of those patients those scores do increase, and that even despite aggressive therapies that we had in 2006, you can still see some of those patients still have progression of the disease," Dr. Wells explained. "How did they know? Because they looked."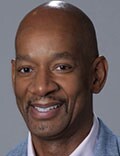 Dr. Alvin Wells
He also cited a study from researchers at the Mayo Clinic who examined 586 patients with RA that showed a higher prevalence of functional disability in patients with RA who also had radiographic changes, compared with patients without RA. "Radiographic changes correlate with disease severity and functional disability as well," Dr. Wells said.
Just as prostate-specific antigen levels are used in prostate cancer screening and hemoglobin A1c is measured in diabetes management, radiographs should be used to track progression of disease in RA and PsA, Dr. Wells argued. "[I]f you don't know, you can't treat," he said.
Some patients near remission may have radiographic progression even though disease activity measurements such as C-reactive protein (CRP) values do not show presence of active disease. In a study analyzing 1,184 patients with RA in the ASPIRE, ERA, Leflunomide, PREMIER and TEMPO trials, swollen joint count (SJC) was a better predictor of radiographic progression than CRP in patients near remission.
"[E]ven where you don't see smoke, there still could be fire," Dr. Wells said. "Some of these patients still progress and these are outliers, and the way they saw that [was] because they followed those patients along. If you don't look, you don't know."
Radiographic progression can also be seen among nonswollen joints in patients with RA and PsA. In a study of 1,207 joints in 55 patients with RA and 352 joints in 18 patients with PsA, researchers in Austria found tenderness in nonswollen joints was associated with radiographic progression.
Despite having effective treatments in RA and PsA, "none of our therapies show that they're able to prevent progression," Dr. Wells said.
When it comes to hitting the treatment target in RA, some rheumatologists may think they can accomplish it without use of repeated radiographs. "I have a different perspective on that – that you really do indeed need to do the x-rays today and follow those x-rays along, especially if it's going to change your treatment paradigm and what your treatment decision would be for the patient," he said.
Counterpoint: Repeat radiographs aren't helpful
Almost all rheumatologists would likely order an initial radiograph for their patients with RA or PsA, Roy M. Fleischmann, MD, clinical professor of medicine at the University of Texas and codirector of the Metroplex Clinical Research Center, both in Dallas, said in his presentation.
"If you see erosions when you start, chances are you're going to be much more aggressive," Dr. Fleischmann said. "So it is justification for early, more aggressive treatment of disease."
In recent decades, radiographic progression in RA has decreased as more effective antirheumatic treatments have come into use, Dr. Fleischmann argued.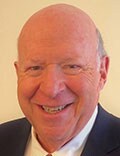 Dr. Roy M. Fleischmann
"We had x-ray progression in virtually everybody, and it was consistent no matter what we treated with, which was gold or penicillamine or any of the NSAIDs or sulfasalazine," he said. "With methotrexate … about 60% of patients actually have no x-ray progression, and that was a major change, and that's one of the reasons why methotrexate has become the keystone of therapy. But even with methotrexate, [we] still had many patients who progressed."
After the introduction of tumor necrosis factor inhibitors and other mechanisms in the late 1990s, "all of a sudden, you don't see x-ray progression – mean x-ray progression – in a group of patients," he noted.
Many rheumatologists now use a treat-to-target strategy, and if the patient achieves true clinical remission or sustained very low disease activity as measured by Boolean remission, Simple Disease Activity Index, or Clinical Disease Activity Index, they have "very little chance of radiographic progression and functional decline," he said.
"If a patient doesn't achieve remission or very low disease activity, obtaining a radiograph doesn't change what you do because the patient's not where they want to be, where you want them to be; you're going to make a change anyway," Dr. Fleischmann explained. "The radiograph isn't going to help you do that."
If a patient is in sustained remission but a radiograph is ordered and shows disease progression, he questioned what the rheumatologist would do in that situation.
"Now the patient's in, let's say, a Boolean remission. They have no tender joints. They have no swollen joints … their pain assessment is zero, their CRP is zero, and they do have some x-ray progression. Where are you going to change?" Dr. Fleischmann asked. "There's no data that anything else would work. I don't know what you would do. So, in conclusion, I would say you really don't need to repeat an x-ray."
AI reading x-rays?
Commenting on the point-counterpoint session, Arthur Kavanaugh, MD, professor of medicine at the University of California, San Diego, and director of RWCS, asked Dr. Fleischmann and Dr. Wells how they address the issue of how many radiologists seem to be unfamiliar with reading hand radiographs and RA progression.
Dr. Fleischmann said he was trained in how to read hand radiographs in medical school, but that training no longer appears to be occurring. "If you have a good bone radiologist, of which there are not a lot, you're great. But if you don't have a really good bone radiologist, it's difficult," he said.
Dr. Kavanaugh alluded to the advancement of artificial intelligence (AI) in radiology and posed the question of how both rheumatologists felt about AI reading and interpreting their radiographs. "If you could reliably submit x-rays and they would say what the Sharp score was and where the differences were, would that change anything?" he asked.
"I think having artificial intelligence read the x-ray or an MRI is really, really good. It'll be better than the radiologists," Dr. Fleischmann responded. "But I don't think that you really need to repeat the x-ray. I mean, I really don't think you need to repeat it. You need to treat the patient."
Dr. Wells reported having financial relationships with numerous pharmaceutical companies. Dr. Fleischmann reported no relevant financial relationships.
This story originally appeared on MDedge.com, part of the Medscape Professional Network.
Source: Read Full Article